6 Key Indicators Your Business Has Outgrown QuickBooks:
Difficulty managing data: If a business is struggling to keep up with the amount and complexity of data, it may be time to look into more sophisticated solutions than what QuickBooks offers. Such solutions can help streamline data management processes, increase accuracy and precision in decision making, and create better insights for strategic planning and operations.
Lack of scalability: While QuickBooks is a great accounting tool for many businesses, it may not be able to keep up with the needs of a rapidly growing business. It may have limited capabilities when it comes to managing multiple locations or entities and its user limits can be restrictive. In these cases, an alternative solution may be needed in order to gain access to more advanced features and capabilities.
Reporting capabilities: As businesses grow, they often require more advanced reporting capabilities. QuickBooks may not be able to provide customizable financial statements or detailed performance reports that go beyond basic insights. To access these features, a more sophisticated accounting system may be needed for the most efficient tracking of finances and performance metrics.
Need for customization: While QuickBooks is limited to basic accounting, businesses seeking custom workflows and integrations with other software tools or external partners may find it limited in its ability to support these needs. In this case, a more sophisticated accounting system may be necessary to take advantage of the advanced features required for automation and integration.
Time-consuming manual processes: If your business is spending too much time on manual accounting processes like data entry, reconciliations, or reporting, it may be time to upgrade to a cloud-based ERP system. This will help streamline these processes and free up time so you can focus on growing your business instead of mundane tasks.
Lack of integration with other business systems: For businesses looking for more advanced integrations and connectivity options, QuickBooks may not be able to provide the necessary solutions. This can lead to an increased number of separate systems, which can add complexity and reduce visibility across various business operations. NetSuite, on the other hand, offers superior integration with other business systems, providing increased visibility, streamlined processes and automated tasks for more efficient operations.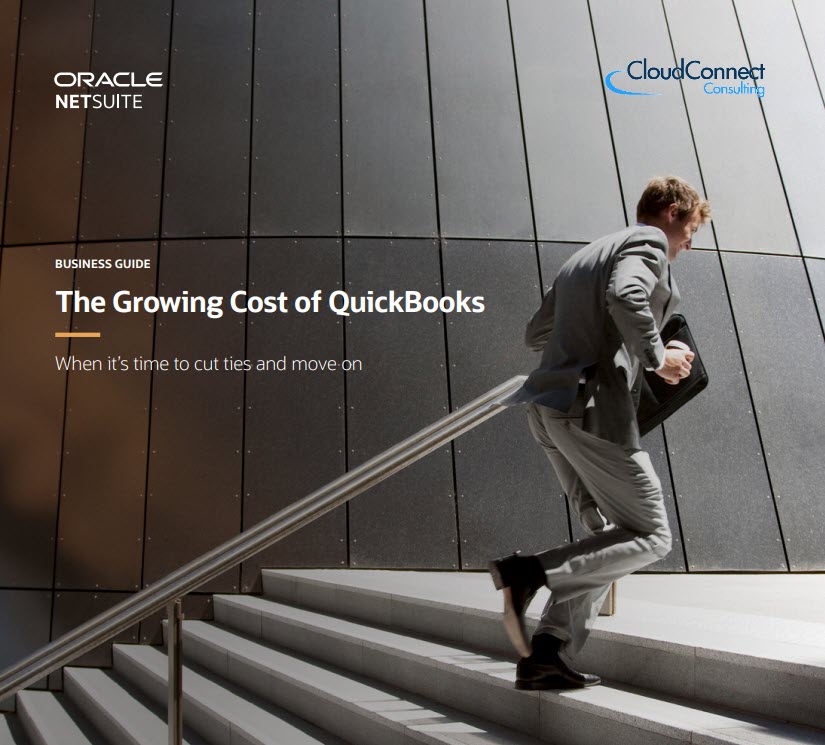 Order fulfillment, expanding product catalogs, and managing multiple locations are beyond QuickBooks' core capabilities. To compensate, many businesses create workarounds that involve
spreadsheets and multiple integrations